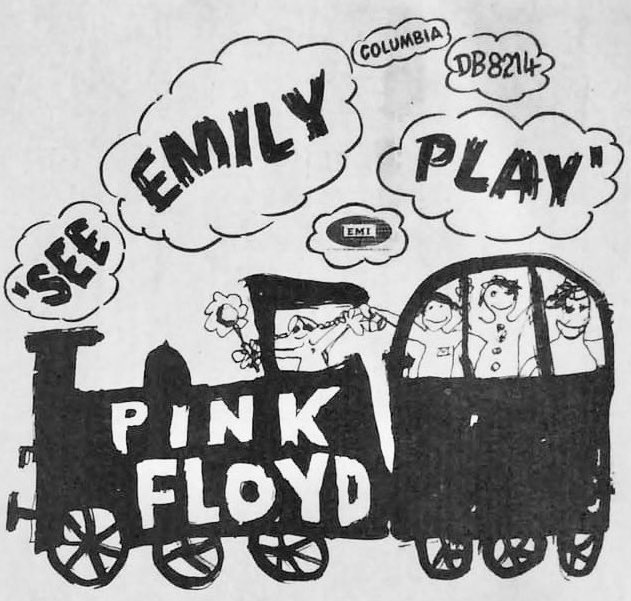 Title: See Emily Play
Artist: Pink Floyd
Released: 1967
Total Length: 5:06
Label: Columbia Records (UK)
B-Side: The Scarecrow

The song is about a girl named Emily, whom Syd Barrett once said he saw while sleeping in the woods one night after he had taken an hallucinogenic drug. An article in Mojo magazine called "See the Real Emily" supposedly shows a picture of Barrett's Emily. Barrett later reportedly claimed that the story about sleeping in the woods and seeing a girl before him was made up "...all for publicity." Some speculate that Emily is the Honourable Emily Tacita Young (b. March 13, 1951), daughter of the Baron Kennet and nicknamed "the psychedelic schoolgirl" at the UFO Club.
The slide guitar work on the song is said to have been done by Barrett with a Zippo lighter.
In 1968, Pink Floyd travelled to Belgium where they filmed an odd lip-synched promotional film for "See Emily Play", as well as for "Astronomy Domine", "The Scarecrow", "Apples And Oranges", "Paint Box", "Set The Controls For The Heart Of The Sun", and "Corporal Clegg".
In Switzerland, the song has been released on 7" Single and has been marked with two special attributes, the record's label "CH 01" and the icon of Swiss crossbow in the record's stamper code.
The train on the cover was drawn by Barrett himself.