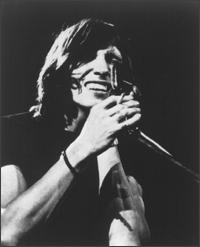 Roger Waters was the bassist and vocalist for Pink Floyd from 1964 to 1985 and wrote all the lyrics from The Dark Side Of The Moon to The Final Cut, after his split from Pink Floyd, Waters released three solo albums, a soundtrack, opera and staged one of the largest concerts, The Wall Live In Berlin with an attendance of 450,000 people. He is also doing a new tour of The Wall starting 2010.
Pre-Pink Floyd
Edit
When Roger was 5 months old he lost his father, Eric Fletcher Waters in WWII, the loss of his father is referred in "Free Four", "Us And Them", "Another Brick In The Wall (Part I)", "When The Tigers Broke Free" and the 1983 album "The Final Cut".
Waters attended Morley Memorial Junior School with Syd Barrett and later both attended the Cambridgeshire High School for Boys. Waters met Nick Mason and Richard Wright at the Regent Street Polytechnic School of Architecture.
Pink Floyd Era
Edit
See Pink Floyd.
Songs written by him only
Edit
Ad blocker interference detected!
Wikia is a free-to-use site that makes money from advertising. We have a modified experience for viewers using ad blockers

Wikia is not accessible if you've made further modifications. Remove the custom ad blocker rule(s) and the page will load as expected.