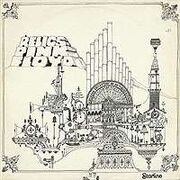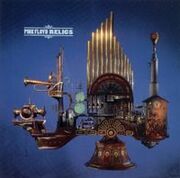 Title: Relics
Artist: Pink Floyd
Released: May 14, 1971
Total Length: 49:38
Label: EMI (UK) Harvest/Capitol, Capitol Records (US)

Track Listing
Edit
The album cover was designed by drummer Nick Mason, and according to him is the only concrete product of his years at architecture school in the Regent Street Polytechnic.
When the album was released on CD, former Hipgnosis partner Storm Thorgerson had a real-life version of the contraption on the cover made and presented it to Mason. It still resides in Mason's home.
The weird four-eyed face on the original U.S. album cover was actually an antique bottle opener.
Relics reached #34 in the UK and #153 in the US.
A re-mastered CD was released in 1996 with a different album cover; a three-dimensional version of the original sketch drawn by drummer Nick Mason for the initial release.