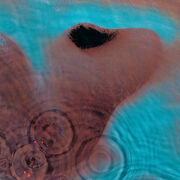 Title: Meddle
Artist: Pink Floyd
Released: October 30, 1971
Total Length: 46:46
Label: Harvest (UK), Capitol (US)

Track Listing
Edit
Song Rating: 5 / 5
Overall Rating: 5 / 5
Best Song: Echoes
with
The album artwork is a model of an ear submerged in water. The ripples are meant to represent sound waves traveling into it.
Ad blocker interference detected!
Wikia is a free-to-use site that makes money from advertising. We have a modified experience for viewers using ad blockers

Wikia is not accessible if you've made further modifications. Remove the custom ad blocker rule(s) and the page will load as expected.