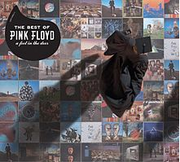 Title: The Best Of Pink Floyd: A Foot In The Door
Artist: Pink Floyd
Released: November 7, 2011
Total Length: 79:39
Label: EMI Columbia

Track Listing
Edit
The album was released to promote the Why Pink Floyd...? 2011-2012 remastering campaign. It included a box set (titled "Discovery") that contained all studio albums remastered onto CD.
Ad blocker interference detected!
Wikia is a free-to-use site that makes money from advertising. We have a modified experience for viewers using ad blockers

Wikia is not accessible if you've made further modifications. Remove the custom ad blocker rule(s) and the page will load as expected.